Home
My name is Gagandeep Aulak and I am a fully qualified, traditional acupuncturist working from a quiet and relaxing clinic based in the heart of the city of Birmingham.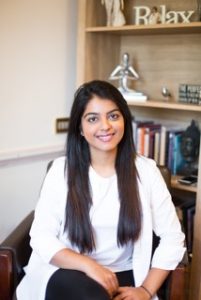 I graduated from The Acupuncture Academy in early 2018 and was awarded a Distinction for the Professional Licentiate in Acupuncture, as well as Commended for my clinical work. My training was extensive and covered all aspects of Chinese medical and acupuncture theory, with a focus on the five element approach. This means that I will consider your main health problem, together with a holistic approach to you as an individual.
Alongside Traditional Acupuncture, I am also qualified in Moxibustion, Cupping, Gua-sha and Tui-na massage, and these additional treatment tools are utilised in a patient's treatment as required.
I am a member of the British Acupuncture Council and adhere to the Council's Codes of Safe Practice and Professional conduct. British Acupuncture Council members are also registered with the Professional Standards Authority which is a government body set up to regulate health and social care providers, and is accountable to Parliament.
My clinic is licensed by Birmingham City Council and I hold full medical malpractice and public/products liability insurance cover.
Why did I become an acupuncturist?
I embarked my career by qualifying as a Chartered Accountant in a leading accountancy practice in 2010, and I worked in the Finance sector for a number of years. Although I'd always physically felt quite fit and healthy, I went through a period of stress due to a disproportionate work/life balance, and at the age of twenty-six, I woke up one day feeling extremely ill. With a pounding headache unlike one I had ever experienced before, combined with reoccurring sensations of nausea, I visited my GP for advice. My GP asked me if I had a history of migraines, and as I had, he sent me home with strong painkillers. However, as my health continued to deteriorate, I desperately went back to the doctors for help and eventually ended up at an A&E department for a check-up. Again, I was advised that there was nothing significantly wrong with me, and I was just suffering from a normal bout of migraines that would soon pass! The A&E doctor prescribed me even stronger painkillers and gave me an anti-sickness injection to help manage my symptoms.
This continued for a couple of weeks, until I felt I had no choice but to visit A&E for a second time to hopefully gain another medical opinion about my declining state of health, as I knew that something was severely wrong with me. This decision was thankfully the turning point in the situation, and I was given a CT scan, which revealed the formation of a blood clot in a deep vein found on the right side of my brain. I was thus diagnosed with a rare condition termed Cerebral Venous Sinus Thrombosis (CVST), which explained all of the symptoms I had been experiencing, including severe and pounding headaches, nausea and sickness, disorientation and loss of sensation on one side of my body. I was immediately admitted into hospital and put on an intensive six-month cycle of blood-thinning medication to stabilize my condition.
I went on to make a complete recovery from my condition, and I will always be hugely thankful to Western medicine, and the consultants that treated me, for getting my physical body back on track. However, this experience revealed aspects of Western medicine that seemed to be at a direct conflict with a patient's deeper healing process. Firstly, rather than seeing me as a unique individual with unique circumstances, my condition and symptoms were assessed against standard medical expectations for patients of my age, sex and outward presentation of health, and thus the real underlying problem was completely missed a number of times.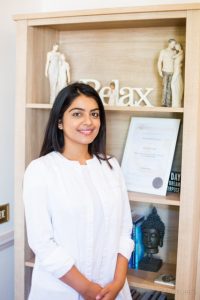 Furthermore, during the treatment process itself, I was admitted to a stroke ward where, as part of hospital protocols, I had to spend a lot of time all on my own, and I was prescribed strong pain medications that triggered traumatic side effects such as vomiting, extreme drowsiness, and hallucinations, without being informed that this may happen to me. Therefore, rather than engendering hope and reassurance within me that I would be okay, the western medical treatment process actually contributed towards a heightened fear about my well-being. Finally, when I was discharged from the hospital, and the experience really sunk in on a mental level, I found that there was no real advice available to me to direct me towards how to live a healthy, full and happy life again.
Thus, in the years following this health scare, I came to the realization that there must be more to medicine and healing than this. As a result, I recognized my life calling as a health practitioner, and in 2015 I enrolled on The Acupuncture Academy's three-year degree level program in Acupuncture and Traditional Chinese Medicine.